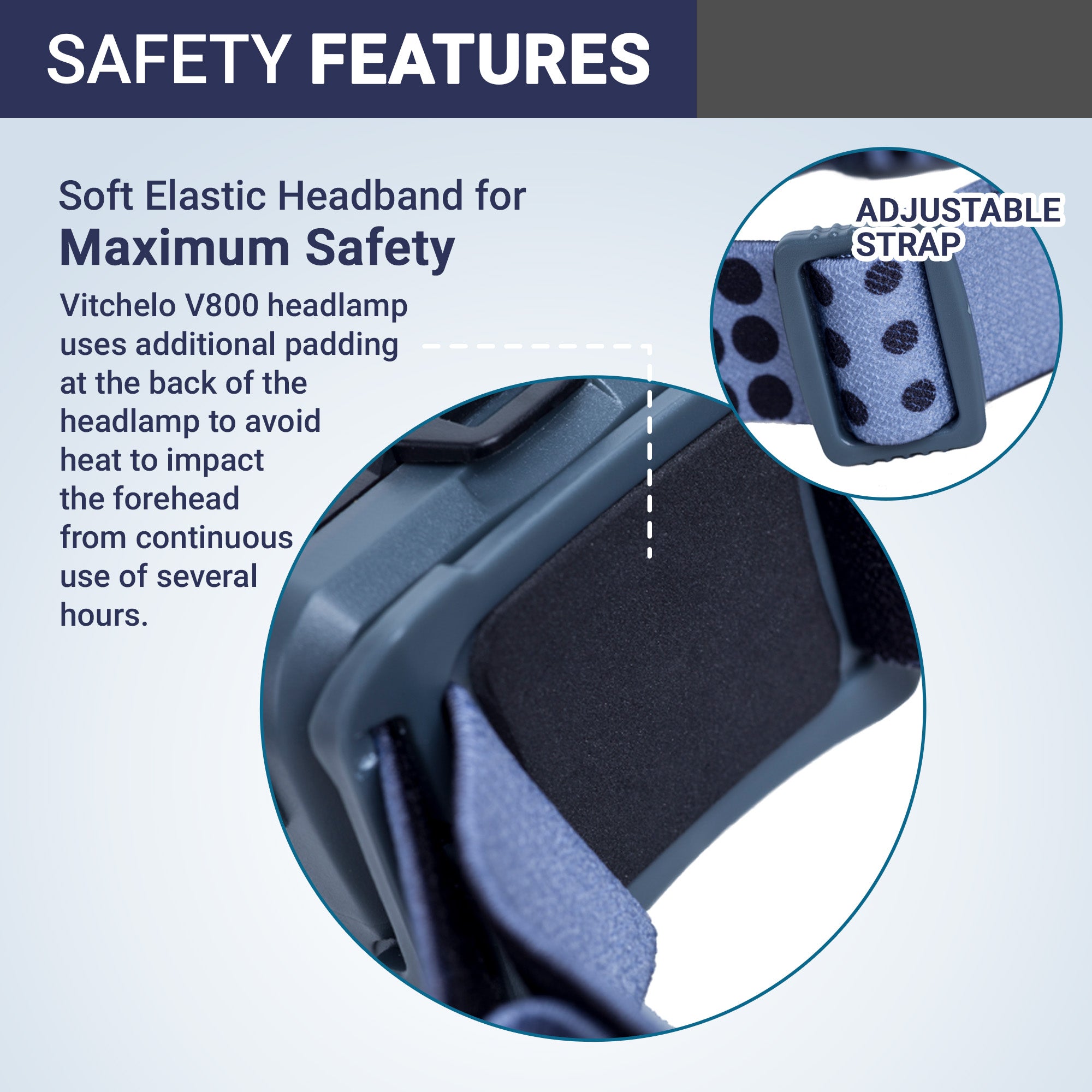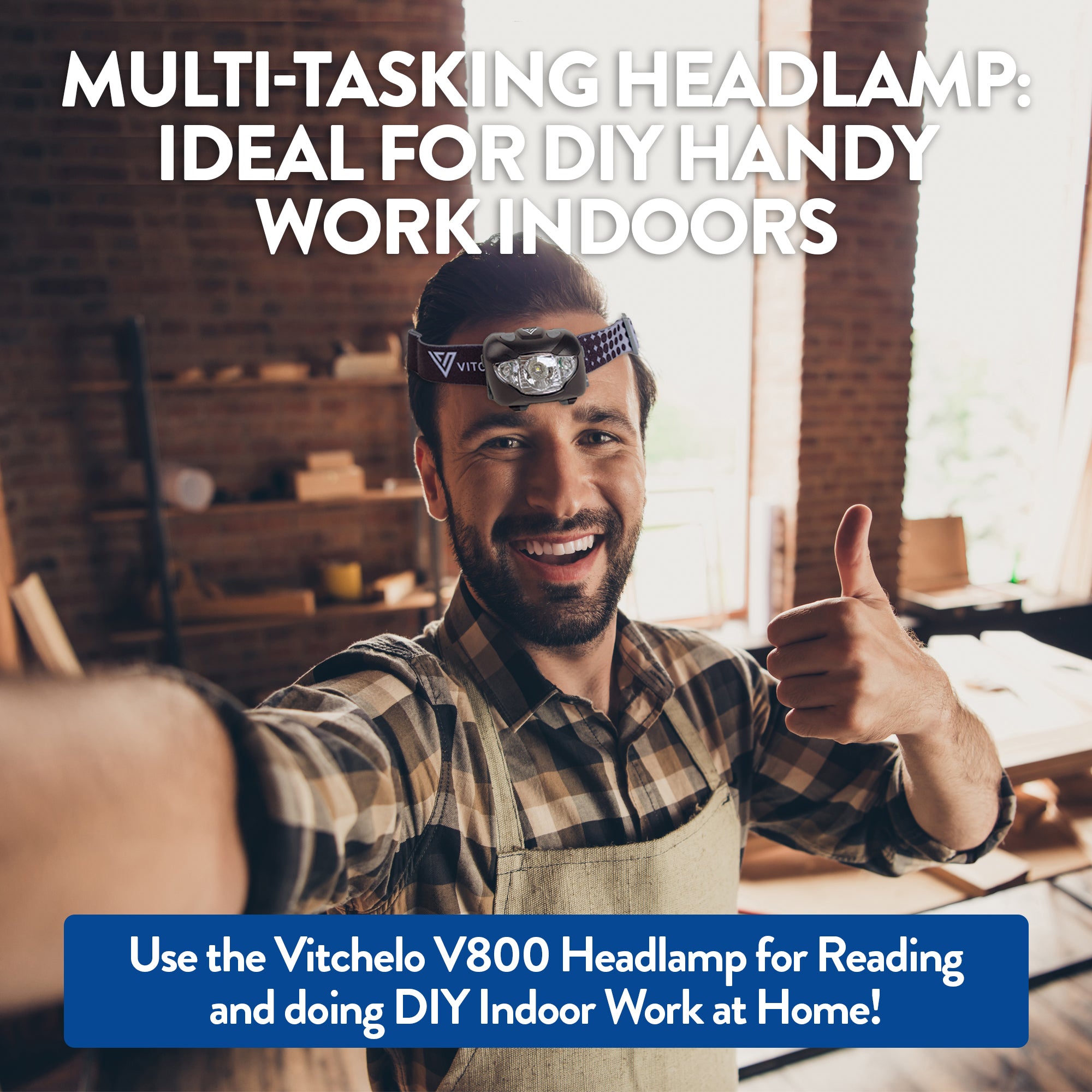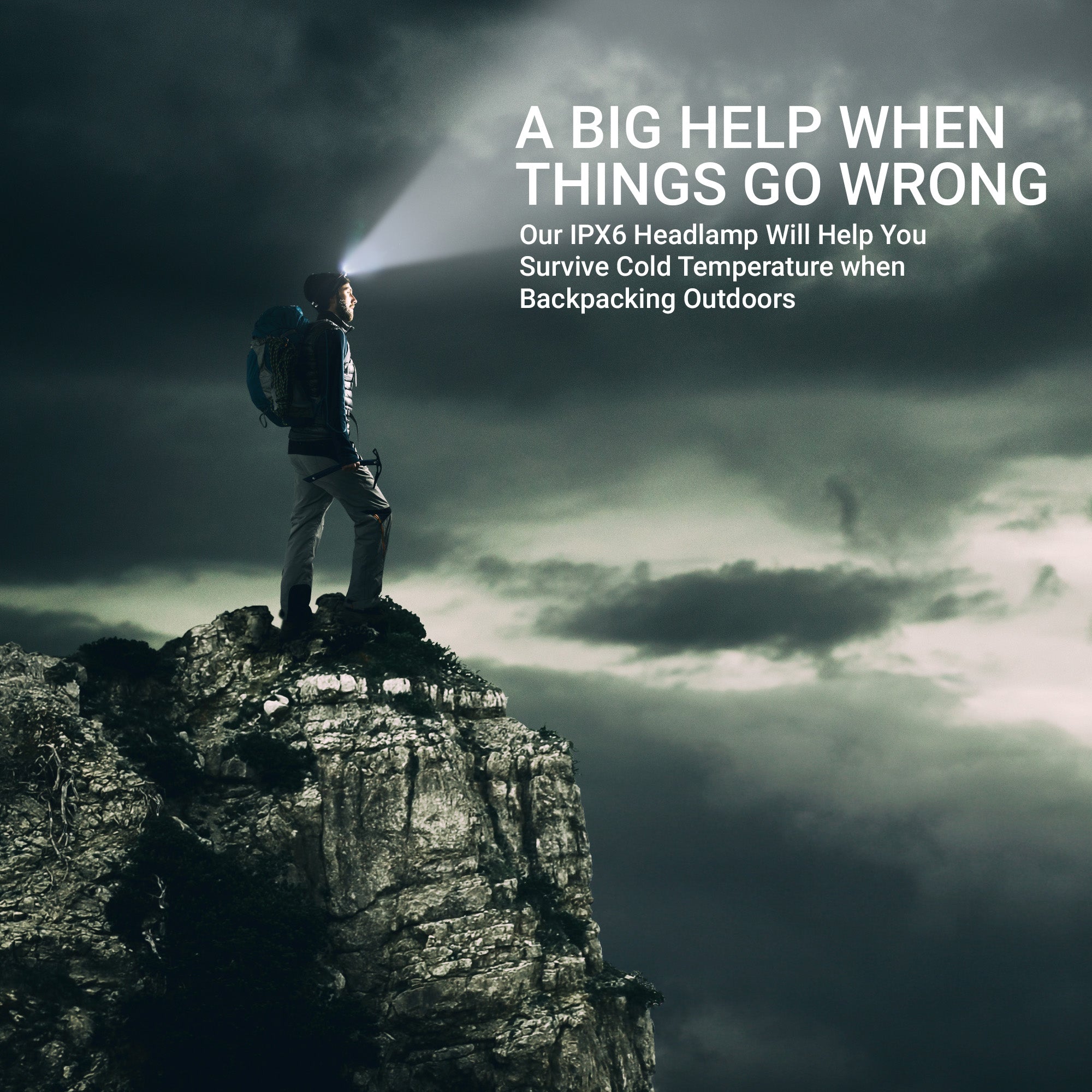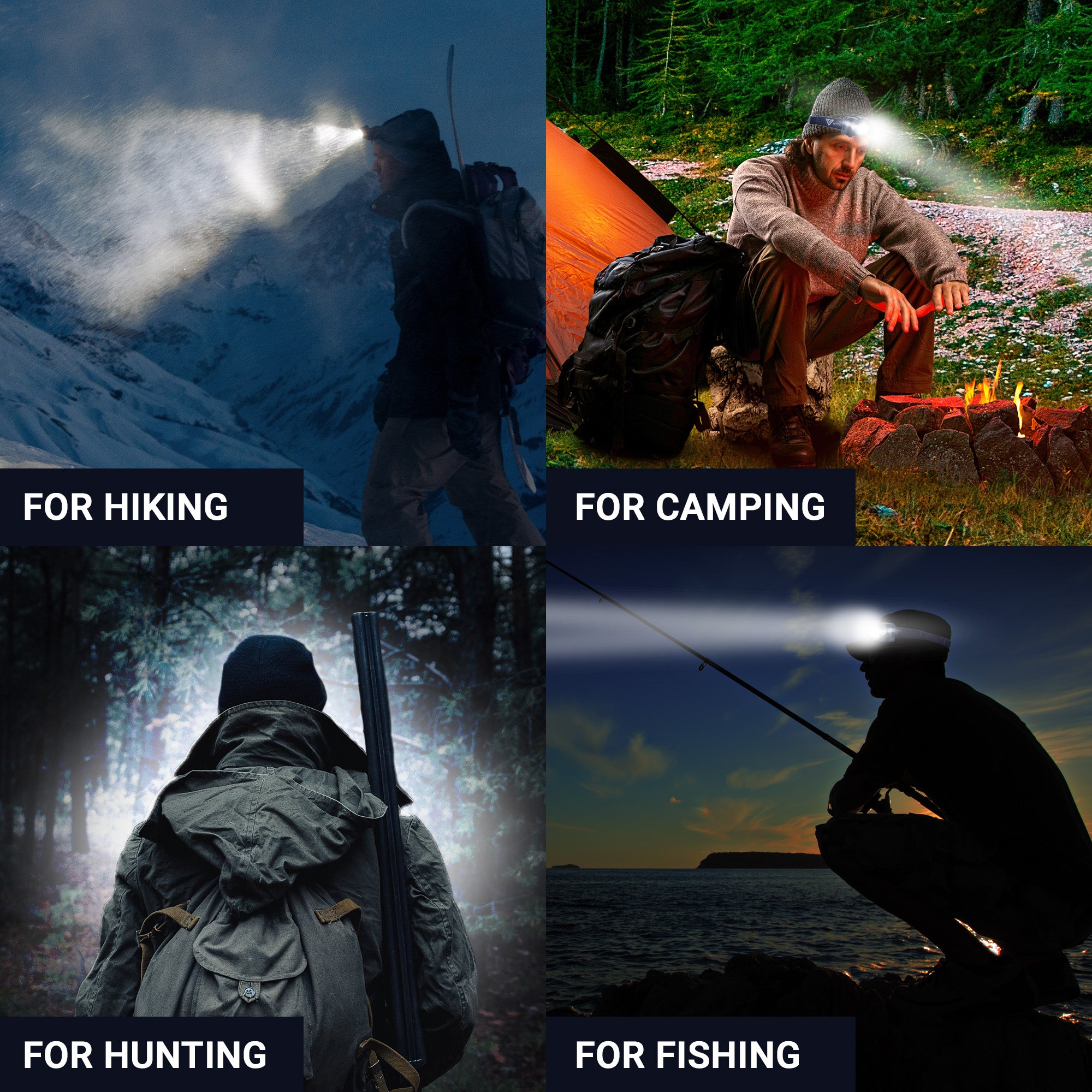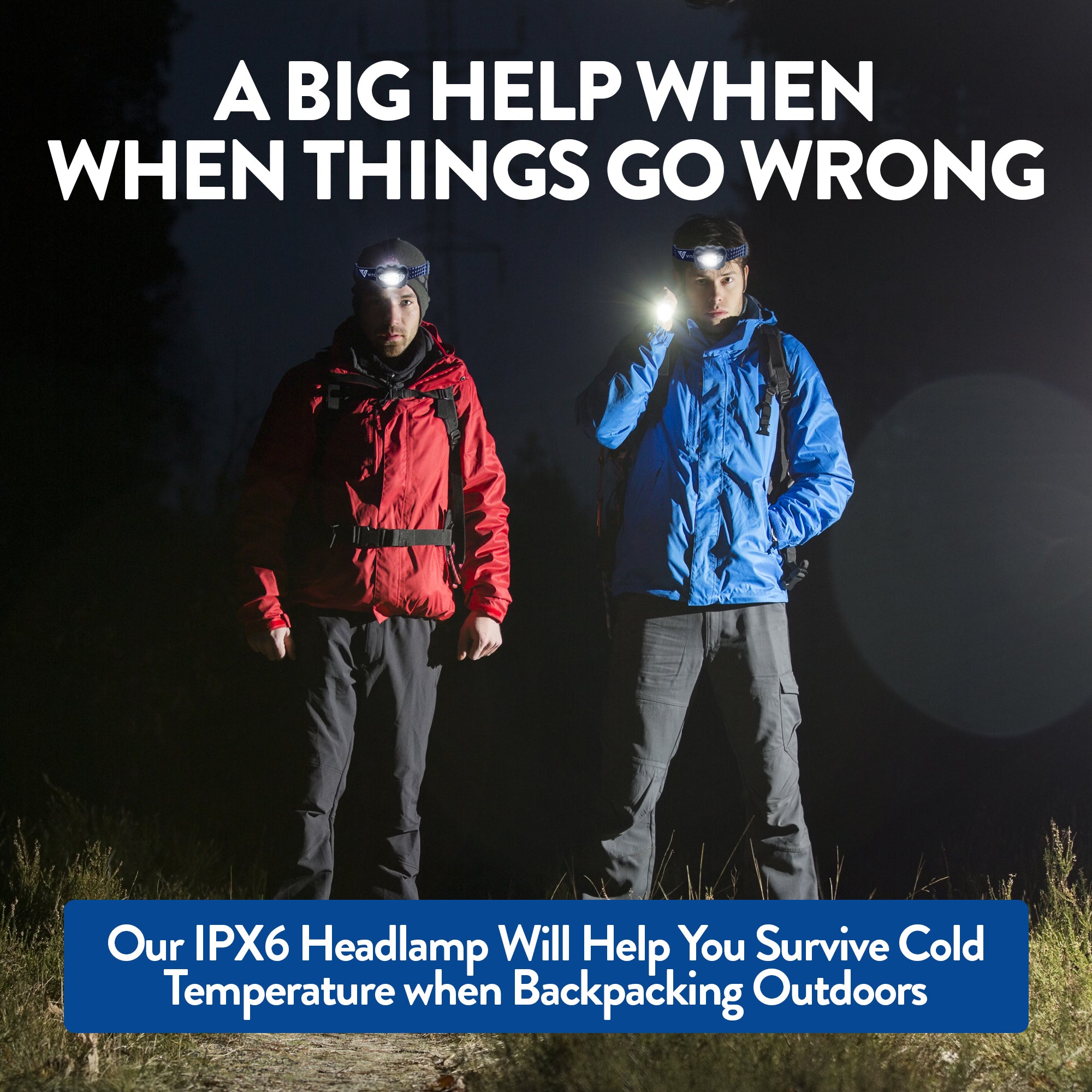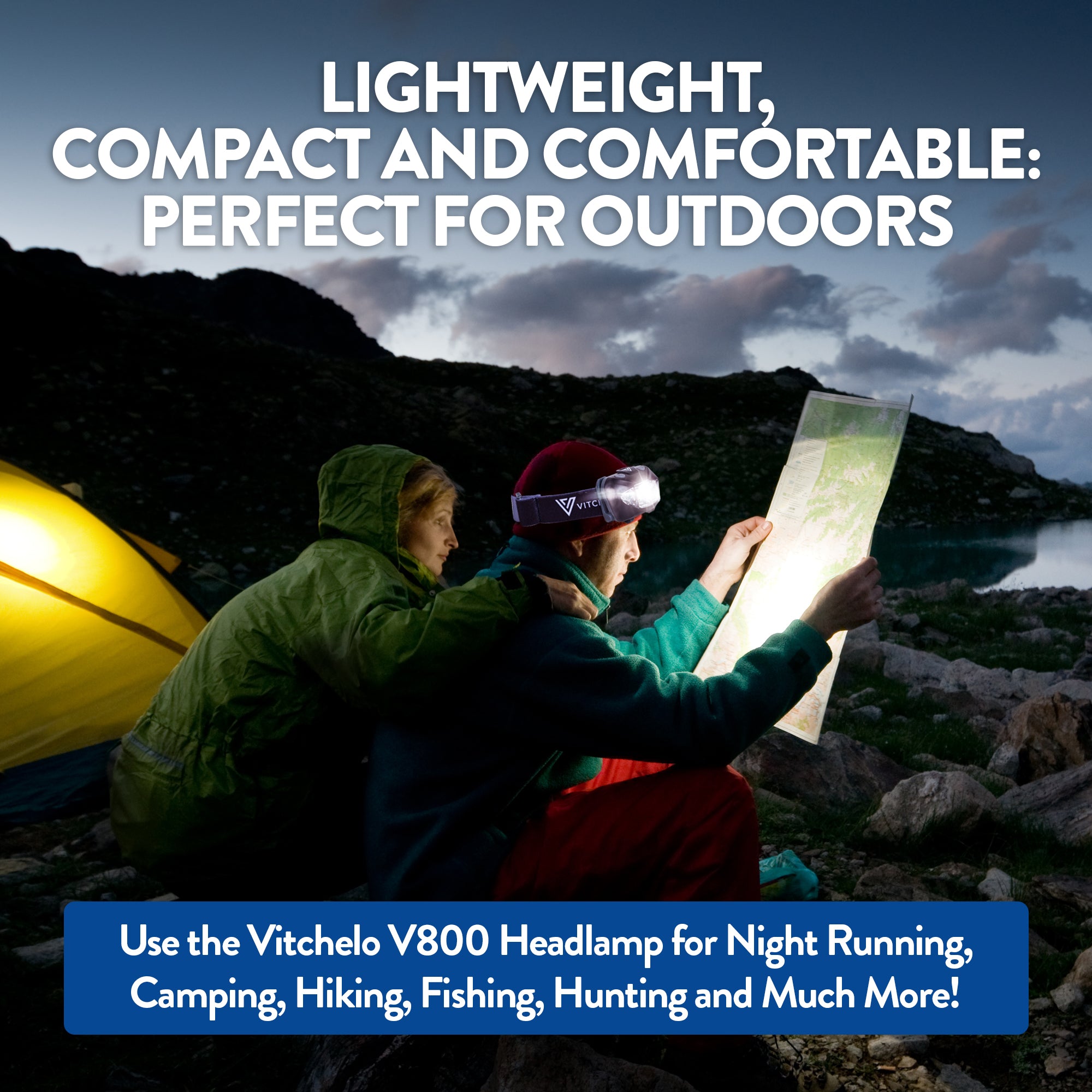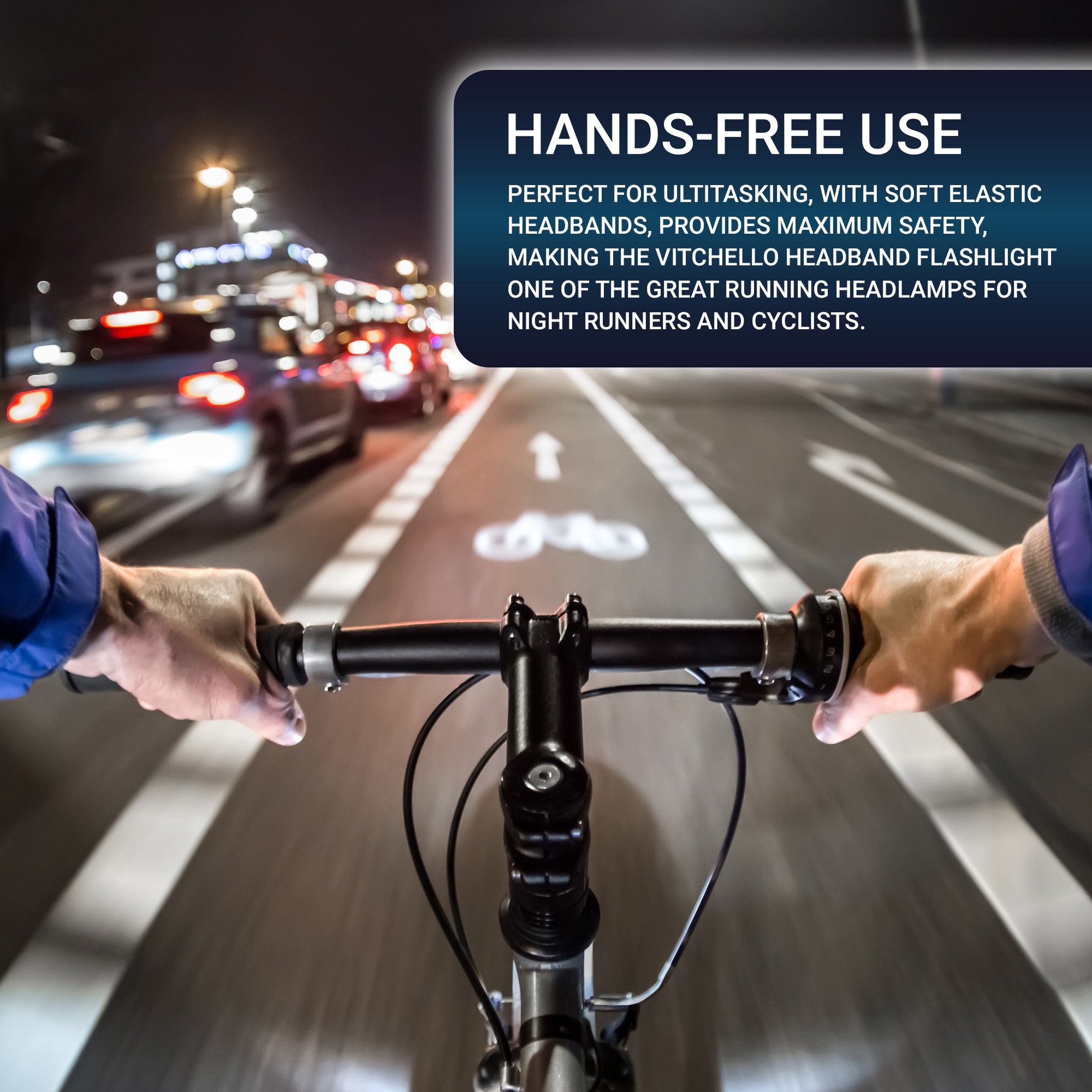 Double click image to zoom in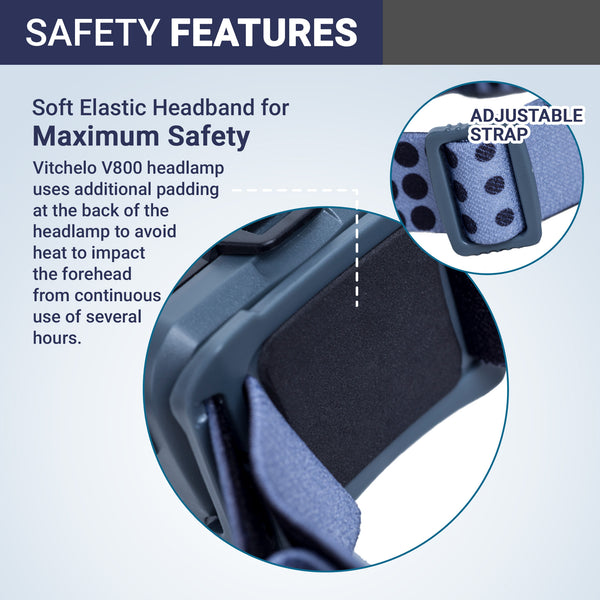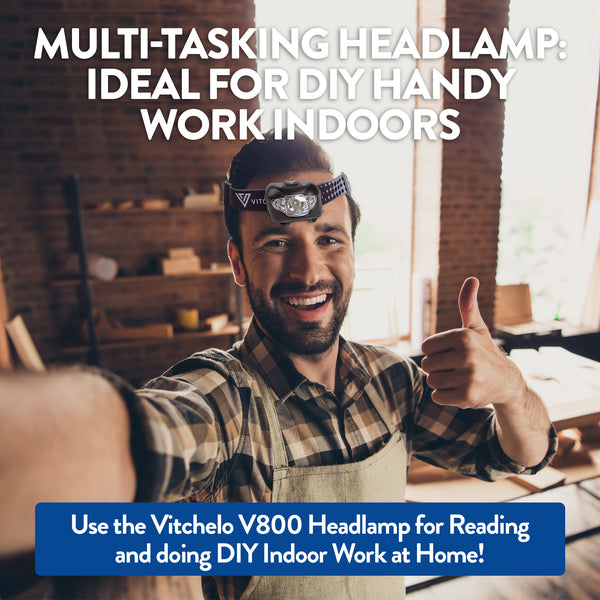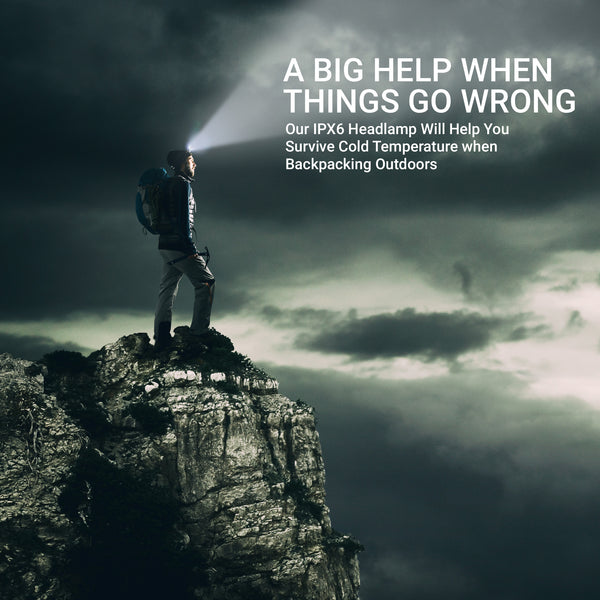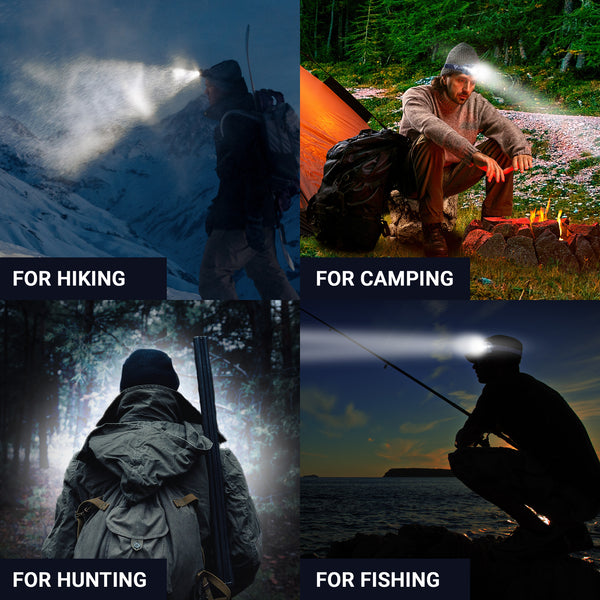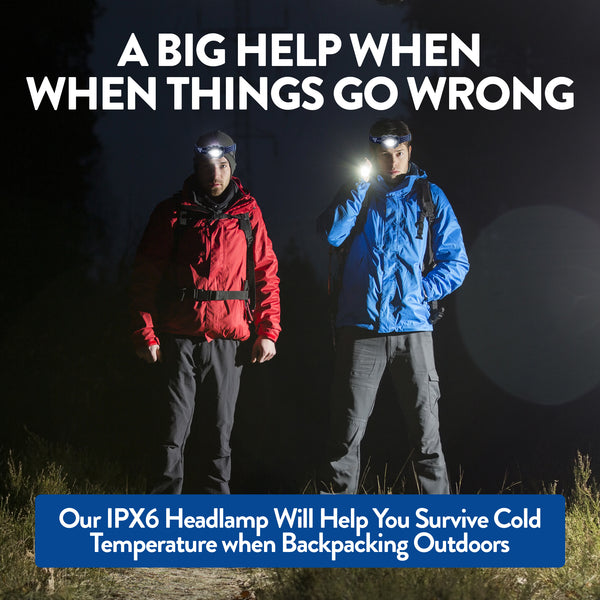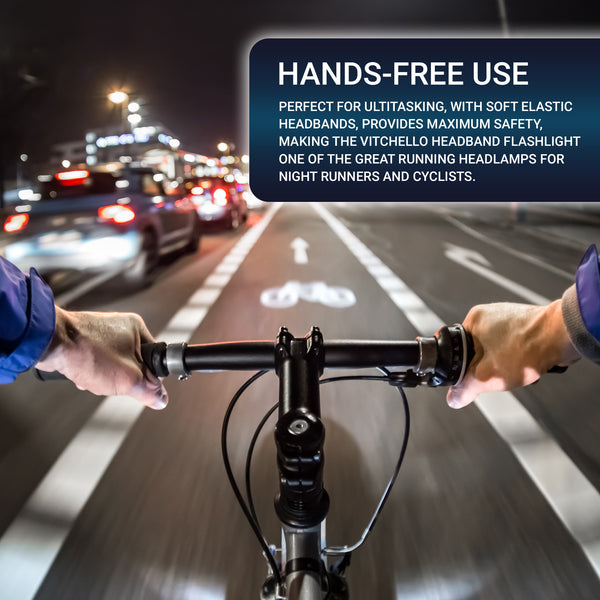 Click image to open expanded view


ERGONOMIC, COMPACT & RUGGED BODY
Unlike other headlamps which can give your forehead a lot of heat from the battery compartment and a device-shaped stamp on the forehead when the headlamp is removed after putting it on for some time, our product comes with a Soft Cushion / Pad between your fore-head and the battery compartment which protects you from heat and that mark on your forehead.
You can easily tilt the focus of the light from straight to 45 degree down with the help of 4-level adjustments. This will help you see road just in front of you without bending your head down.
The headband is made of soft smooth elastic and is adjustable so that it can fit all shapes & sizes of heads and your headlamp will not fall off even when you are running or biking.
It works with 3 x AAA batteries for up to 120 hours. (batteries are included)
Net net, it's a very comfortable, adjustable, safe and powerful headlamp ideal for all your outdoor activities.
IPX6 WATER PROOF - KEEPS YOU READY FOR ANY WEATHER!
For situations when you are out hiking or cycling and the weather changes suddenly and there is a thunderstorm or hailstorm, you do not have to stop in your tracks! Your have your WaterProof IPX6ratedV800 Headlamp which continues to light your way in all-weather conditions.
YOUR OUTDOOR BUDDY
NOW the darkness will not hold you back from your favourite outdoors sprees like cycling, hunting, fishing, hiking or camping!
Both your hands totally free give you freedom to act with both hands and is the sometimes the safest thing and a best gift you can give yourself in such situations.
Unlike other headlamps, this led head lamp light has separate buttons for its red and white lightso that there will be no mix-up and convenient of use when and where you need it most.
POWERFUL 6 LEVEL LIGHTS
You get 4 Levels of Bright White Light (High, Medium,Low & Blinking Strobe) and 2 Levels of Bright Red Light ( High & Blinking Strobe). There are separate press-buttons for both colons of light avoiding any delay or confusion about light you need.
The Light illuminates objects brightly at a distance of up to 360 feet or 110 meters.
Choose from 6 colour options that are available.
It is for all these reasons and more that Vitchelo trusted V800 Led Headlamp Headlight Flashlight with White and Red Lights has been used by many adventure-lovers like you.