Double click image to zoom in
Click image to open expanded view
LARGE 30L CAPACITY - ALL YOU NEED
Whereas the smaller 10L bags are more narrow and cylindrical, this one is a 30L large bag with size of 26.8" x 12.6" x 7.1" when the roll top is fully opened. You won't have to resort to double bagging backpacks.
It's suitable for adults, thought kids can also use it after folding it to a suitable size.
Carry from the top grip handle or comfortably using shoulder straps as a backpack.
The shoulder straps & back have webbed material for breath-ability and for cushioning.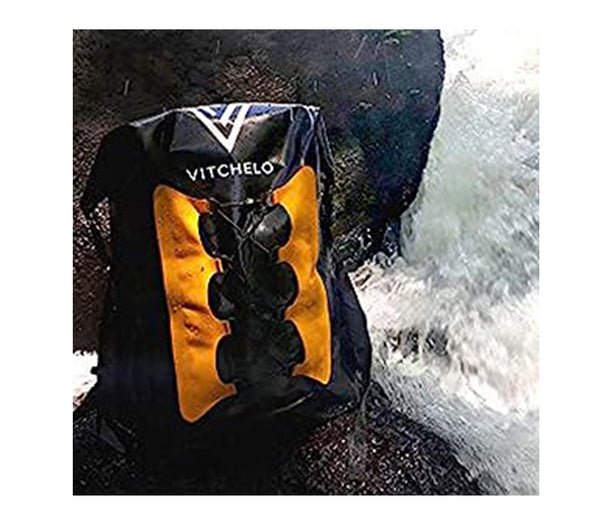 One Dry Bag, Multiple Out Door Adventures!
Perfect for:
Beach-goers
Boaters, Rafters
Campers , Hikers
Kayakers
Skiers, Snowboarders
Climbers, Runners
Hunters, Fishers
Photographers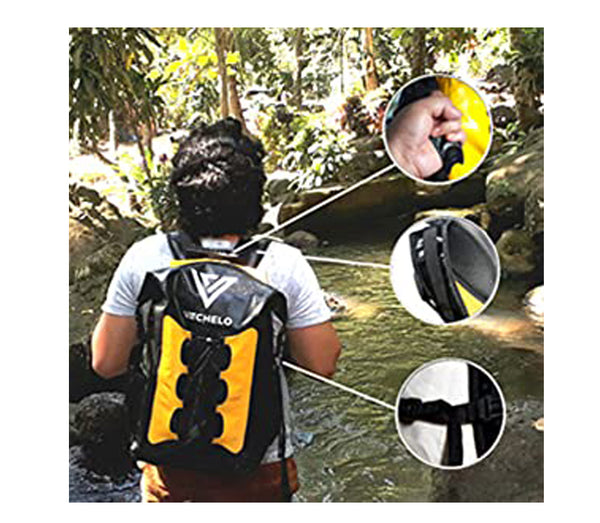 LARGE 30L CAPACITY - ALL YOU NEED
Most dry bags you must carry from the top buckle strap because there isn't a shoulder strap or appropriate handle. This one is capable of being carried by the grip handle at the top of the bag and also can be worn as a backpack.
There is a waist strap too for extra support. There is an added bonus of webbed pouches on the side that could carry water bottles.
A corded exterior at the front for gear allows you to carry stuff that you don't mind getting wet.
One Dry Bag, Multiple Out Door Adventures!
It has a roll top that you secure with a clip, to act as a seal. You can roll it 3 times to ensure a good seal and add air if you are going to be on the water and need it to float in the event of a mishap.
A touch-friendly waterproof phone pouch which is IPX8 rated waterproof phone case which can detect your fingerprints and fits most handheld gadgets.