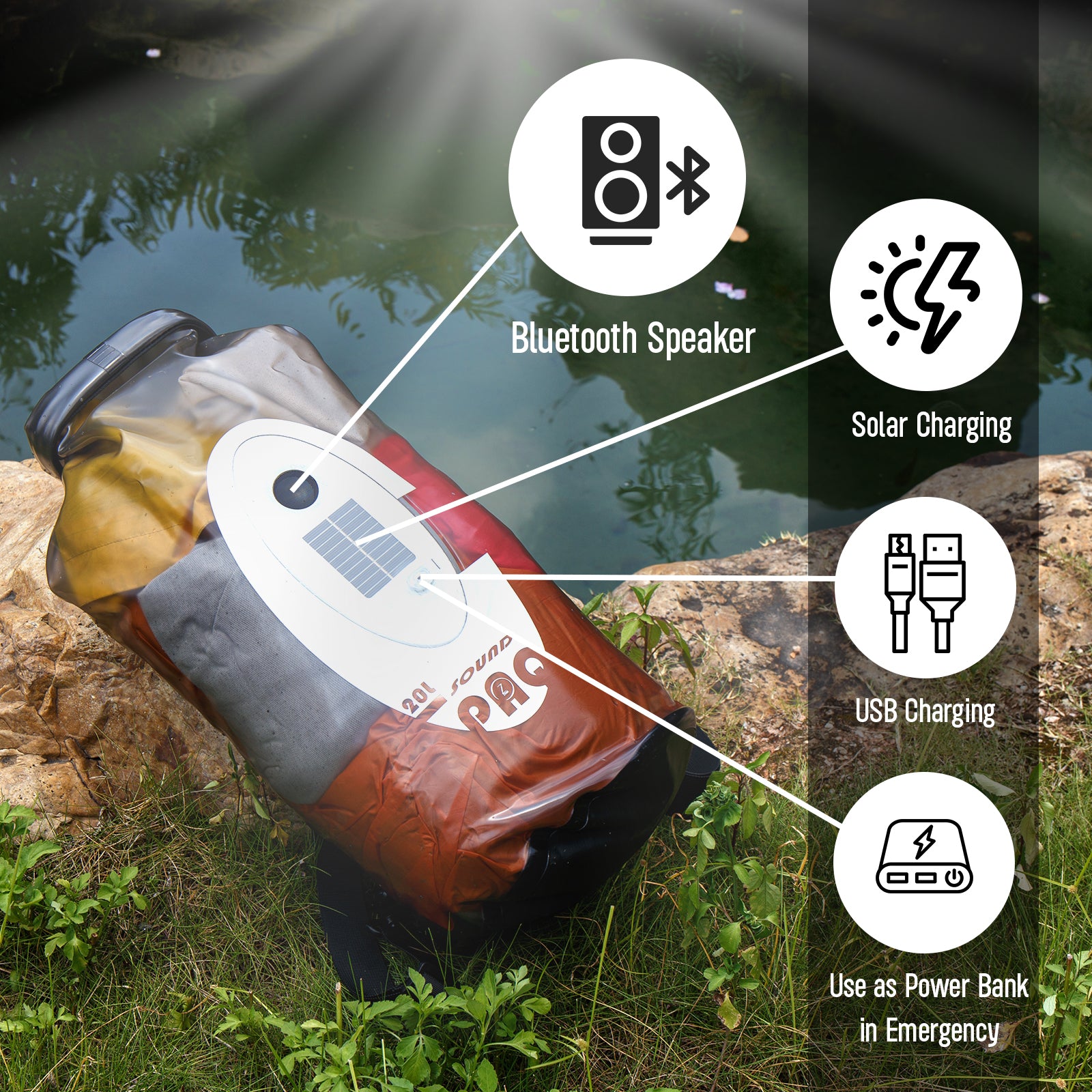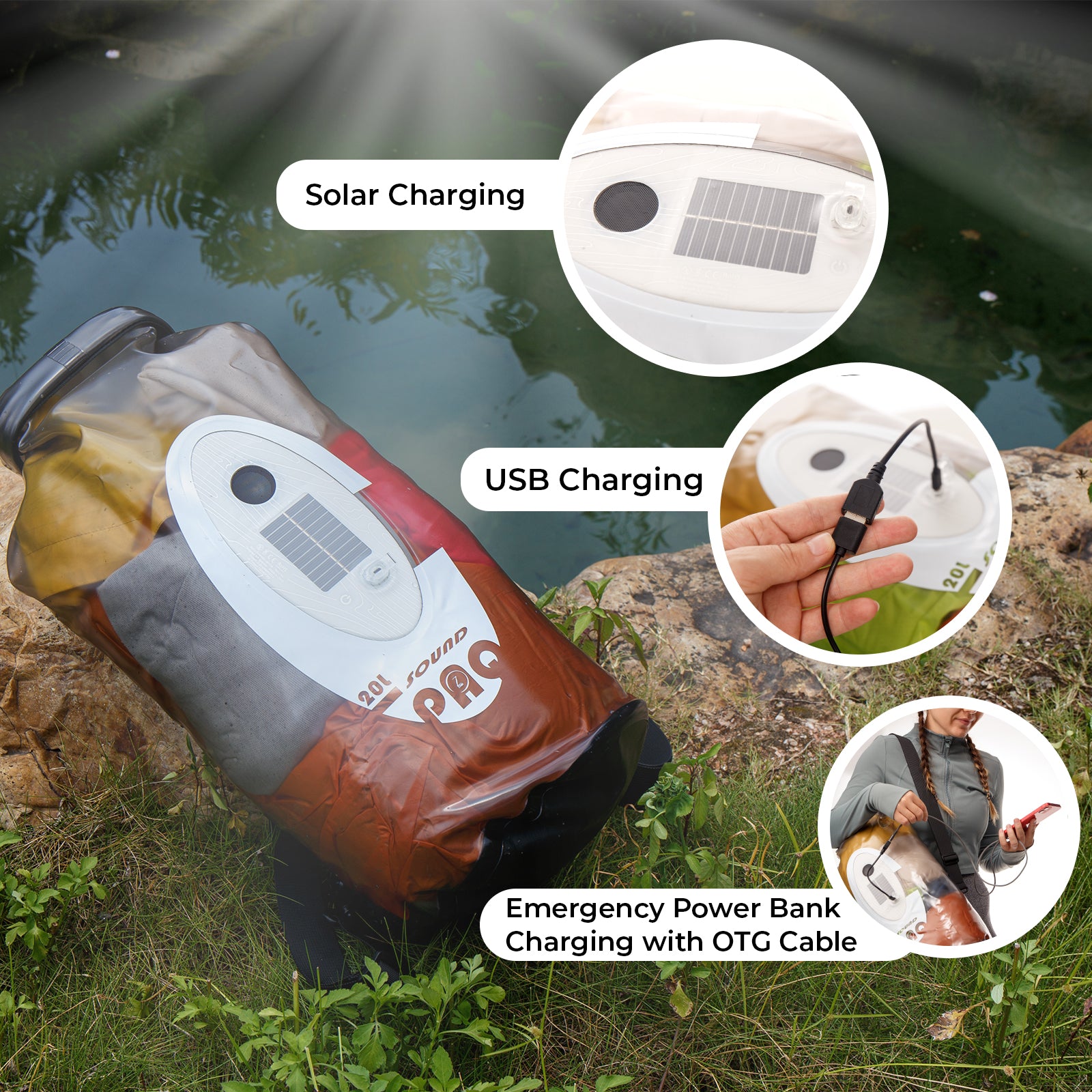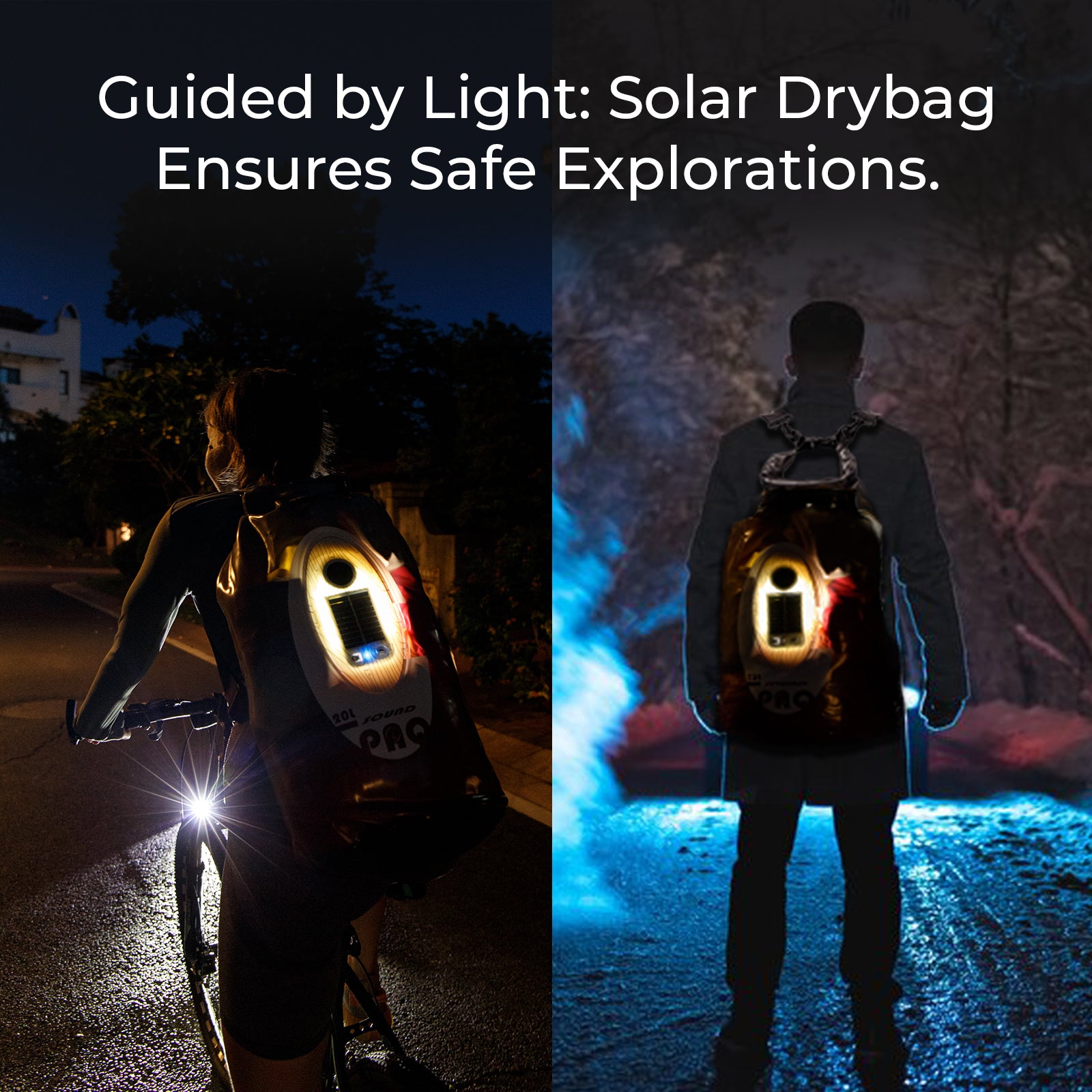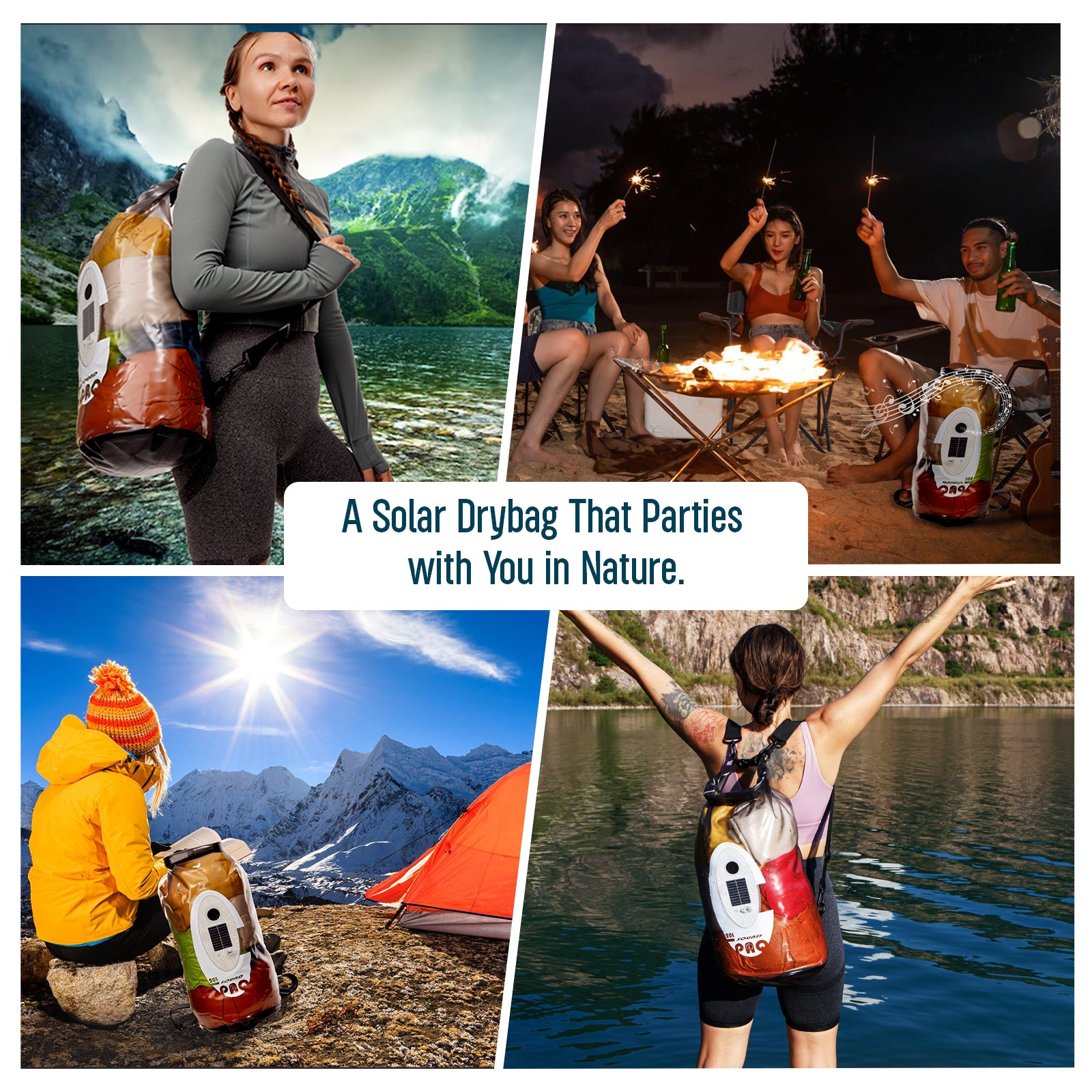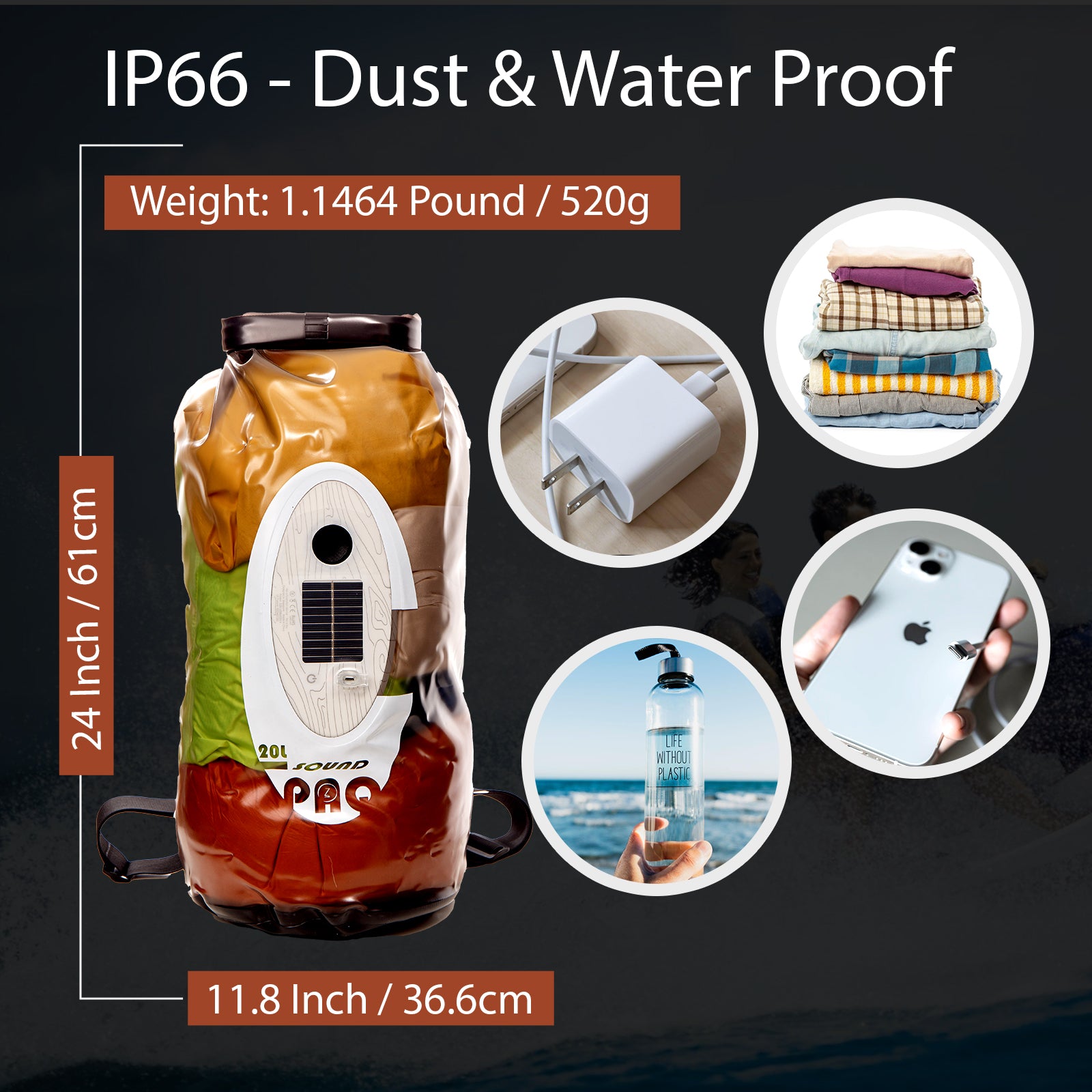 Double click image to zoom in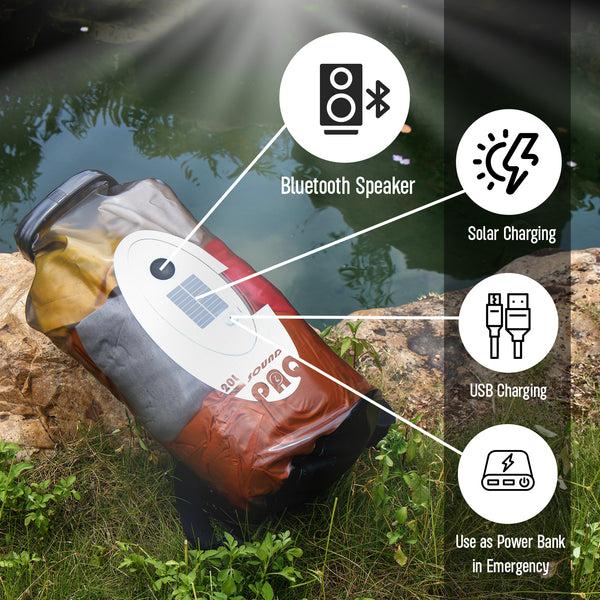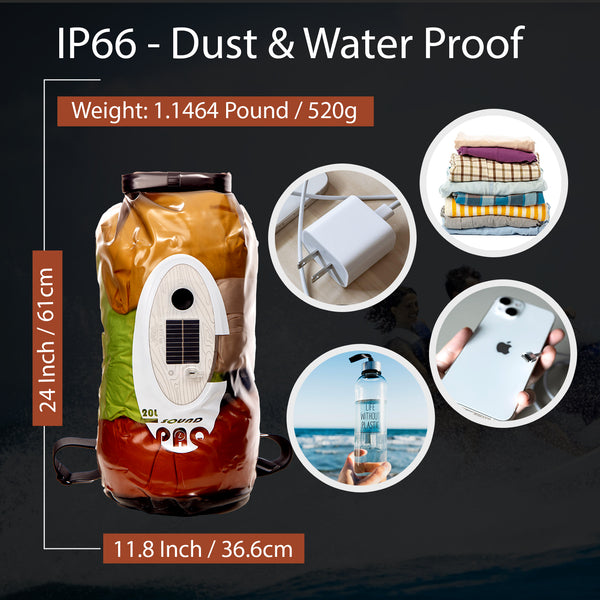 Click image to open expanded view
Adventure Awaits with The Solar DryBag: Charge Up, Play On!
Introducing the Solar DryBag with Speaker - the ultimate adventure companion! Designed for kayaking, paddleboarding, jet skiing, amusement park visits, hiking, lake trips, and more. It keeps your valuables safe with its waterproof design and charges your devices on the go with a built-in solar panel. Enjoy your favorite tunes anywhere with the integrated Bluetooth speaker. Its comfort and versatility make it perfect for all activities. Embrace your adventures with this lightweight, durable, and multifunctional Solar Dry Bag!
Versatile Solar Drybag: Speaker and LED Night Safety Light
The Solar Drybag with Speaker and LED is a must-have outdoor companion for cyclists, motorcyclists, and nature enthusiasts. This innovative product combines a drybag to keep belongings safe, a portable speaker for entertainment, and a powerful LED night safety light for visibility during nighttime activities. With water-resistant materials and solar charging capability, it's the perfect blend of convenience, entertainment, and safety in one compact design. Embark on your adventures with confidence, knowing you have the Solar Drybag to light your way and keep your gear protected.